Support:

Download:

Related: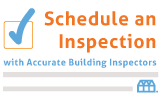 General Conditions & Terms

Additional Fees & Rates

GENERAL CONDITIONS
Fees and services in this catalog are subject to change or cancellation without notice!
Special rates will be quoted upon request for large volume work or for services not listed or priced (*).
Rates are based on work performed during regular hours, office / laboratory.
Additional Charge for Field Work
$400 for the 1st field hour, for each Technician, plus $200 for each additional hour thereafter, plus $50 surcharge for Manhattan. A 50% surcharge will be added for any and all work performed on Saturdays, Sundays, Bank and Legal Holidays, and after 5:00pm. Travel time will be charged at $75.00 per travel hour for out of town assignments.
Additional Charges
The charge for transportation (auto) is $2.00 per mile, plus tolls, for out of town assignments. Lodging & meals will be charged separately, on a per diem bases. Telexes, faxes, packing, postal, freight, & courier services will be charges separately if they exceed $10.00.
TERMS
Payments are due within 10 days of the date of the invoice. All samples and specimens will be retained for 30 days and then disposed of, unless otherwise requested by client. An extension is available at extra charge upon written request. The minimum charge for issuing a laboratory certificate is $75.00.
Deduction Certificates
If a fee is quoted that it is less than the published fee, as shown in our catalog, any and all certificates, reductions or promotional requests, will not be honored!!! Multiple certificate use is invalid.
Format of Reports
Reports can be submitted to you Via USPS, Express mail, Fax, or digitally on floppy, or by Email, in ASCII code, ASCII Dos Text, AppleWorks, MacWorks, MuliMate, PerfectWord, Unix, WordPro, WordPerfect, MSword and WordStar formats.