Contact Us:

Services:

Resources: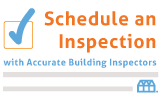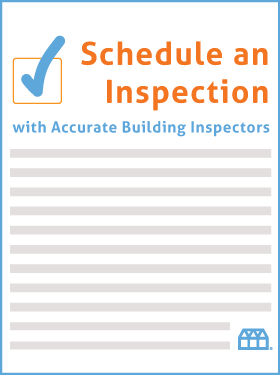 Schedule an Inspection
Accurate Building Inspectors

®

Scheduling Requests
Please use the online form below to schedule an inspection. We will contact you during regular business hours. Thank you.
Review our fee schedule:
Home Inspections | Building Inspections
Preview the Pre-Inspection Agreement
Office Hours: 9:00 a.m. to 5 p.m. EST (Monday - Friday)
Toll Free: 1-800-640-8285
Serving New York, NYC borough and New Jersey.
* Required