Services:

Additional Services:

Related Services:

Resources: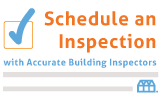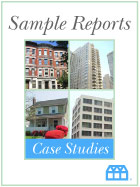 Inspection Sample Reports

[ Case Studies ]

Inspections: Case Studies
A typical residential and commercial inspection report from Accurate Building Inspectors® may list several hundred items graded according to inspection standards. A comprehensive report serves to highlight problem areas, the causes of damage and what needs repair.
Related: Home & Building Inspections (Fee Schedule)




Read the FAQ for answers to common questions about inspections services.
Available Formats
Note: Reports can be submitted to you Via USPS, Express mail, Fax, or digitally on CD-Rom, or by Email, in ASCII code, ASCII Dos Text, AppleWorks, MacWorks, MuliMate, PerfectWord, Unix, WordPro, WordPerfect, MSword and WordStar formats.