About Us:

News & Media Events:

Related:

Resources: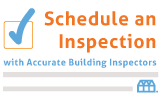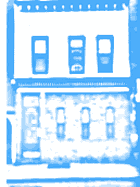 Ethics and Mission
Accurate Building Inspectors

®

Professional Standards
Accurate Building Inspectors abides by the professional standards and principles of the American Institute of Architects (AIA) and of the American Association of Home Inspectors (ASHI).
What to expect from a home inspection:
Our BBB Rating:


ASHI's Client Bill of Rights
ASHI's Code of Ethics
AIA's Code of Ethics
"Dedicated to Quality & Safety in Housing & Construction"© Since 1961
Quality

Endeavor to have the most professional and the very best qualified staff in the building & home inspection profession. Be committed to uncompromising ethical standards, trust and respect.

Safety

Inspect for and be knowledgeable of safety and health issues, whether they are physical or environmental and if they affect our client or the general public now or in the future.

Housing

Concern for the comfort, convenience and livability to all as it may affect our client or future occupants.

Construction

To be aware of and strive for safe construction practices, longevity of the structure, quality and qualified standards and accepted city, state, national or international codes and standards.