About Us:

News & Media Events:

Related:

Resources: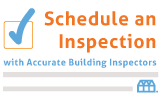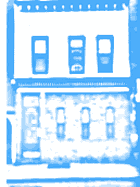 Working @ ABI

Job and Training Opportunities

Current Openings
» Draftsman
» Home Inspector / Building Inspector
» Internships
Accurate Building Inspectors® is a small and nationally recognized home & building inspection firm founded in 1961. Our inspectors serve the real estate industry, the legal, architectural and engineering professions.
Employees of ABI work on a wide range of construction and safety inspection projects within the Greater New York area. We offer full and part-time employment, health insurance, holiday, vacation and merit bonuses. In addition, our employees receive technical support training and certification in the latest home inspection standards.
Employment Areas
- Home Inspector
- Building Inspector
- Environmental Testing
- Construction / Building Management
- Draftsman
Current Openings
Job Qualifications:
- Minimum 2 years experience with AutoCad and/or Cad-2000
- Proficiency with PC environment
- Sample portfolio required

Job Qualifications:
- Minimum 4 years experience in home inspections / building inspections
- Experienced in building construction and safety
- LEEDs Certification
- Knowledgeable of New York and NJ Building Codes
- Good driving record
* Salary based on experience
We are an Equal Opportunity Employer.
The office of ABI is located in the Bath Beach area of Brooklyn, in shadow of the Verrazano-Narrows Bridge.
Send Resumes To:
A. Ubell, Chief Inspector
Accurate Building Inspectors
1860 Bath Avenue, Brooklyn, NY 11214
Fax: 718-449-7190
E-Mail: alvin@accuratebuilding.nyc
---
ABI is offering internships to college undergraduates pursuing careers in civil environmental engineering, construction management, sustainable urban planning and architecture. Interns acquire experience in the trade of home inspection and building inspection, including electrical and construction standards. Moreover, we cover safety inspection, aspects of research and development, municipal searches, environmental monitoring and testing services. While the work is challenging, the atmosphere is low stress. Listen to our monthly radio show on WBAI. Internship may qualify for class credits pending letter from professor/advisor. Subway fare / stipend available.

Call 718-265-8191 or email: alvin@accuratebuilding.nyc