About Us:

News & Media Events:

Related: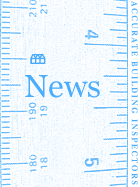 Guru's of How-To & WBAI-Radio
Accurate Building Inspectors

®

February 6, 2019 Gurus-of-How-To
After three decades on New York City Radio, Father and Son Team, Al and Larry Ubell will be joining their longtime friend and host, Leonard Lopate as regular guests on WBAI Radio at 99.5 FM an affiliate of Pacifica Foundation.
The Ubell's are often imitated but never duplicated; Al and Larry have inspired millions of hesitant do-it-yourselfers to take repairs into their own hands.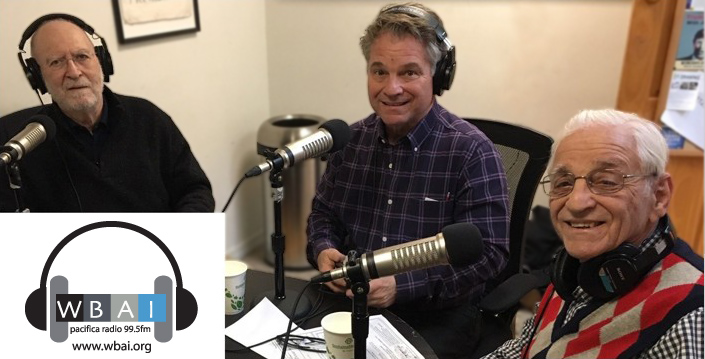 Al, for over two decades was the Household Hints & Safety Editor with Family Circle Magazine, a New York Times publication. Al, for five years was on ABC TV's Good Morning America and five years on ABC's Talk Radio Network. Al was also a spokesperson for several major construction manufacturing corporations that included General Electric, Carrier Corporation, Rust-Oleum, Slant-Fin and Chase-Pitkin / Wegmans Corporation.
For the past two decades, Larry joined his dad on the Radio, together with Leonard Lopate. Larry has also made some appearances on ABC News.
Larry is President & CEO of Accurate Building Inspectors© a Home & Building Inspection firm, founded in 1961 by his parents Al and Estelle.
Al and Larry have a collective background and experience of over ninety years in the construction, design, building and inspecting industries. "They inspect everything from outhouses to skyscrapers".
This Father & Son Partnership, with their energetic personalities and keen sense of humor have educated and entertained millions of viewers and listeners to repair, save energy, save money and to do it all safely.
The Ubell's expound with passion to their wide audience of fans and followers,
"Go Forth & Fix, Save Energy & Do It Safely".
Al & Larry will be on air WBAI-Radio NY 99.5 FM on Tuesday February 19th, 2019 at 1:00 o'clock in the PM, for a one hour question and answer live call in show.
An information radio show of quality, and laughter!
---
"Dedicated to Quality & Safety in Housing & Construction" ©
Accurate Building Inspectors® 1860 Bath Avenue, Brooklyn, New York 11214-4616
Tel 718-265-8191 :: Toll-Free 1-800-640-8285 :: Fax 718-449-7190
www.AccurateBuilding.com