About Us:

News & Media Events:

Related: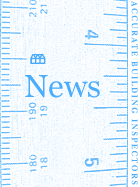 Class // Continuing Ed
Accurate Building Inspectors

®

Date: April 21 & May 5th, 2012
Posted: 03/26/12
Larry Ubell, PHI
Larry Ubell explains How To: Do It Yourself & Save Money! "It's also fun.," says Larry Ubell, The Guru of How-To on WNYC's Leonard Lopate Show, radio 820 AM & 93.9 FM

Lunch With Larry Ubell
Sponsored by: New York City College of Technology Division of Continuing Education
Dates: April 21 & May 5th, 2012
Place: 25 Chapel Street Brooklyn NY 11201 (Howard Building)
Registration Office: 718-552-1170
Online Course Listings: www.citytechce.org
Class Registration: http://www.citytechce.org/lunch-with-larry.html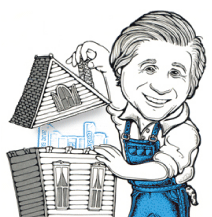 House and Home Courses
Everything You Wanted To Know About Your Home But Were Afraid To Ask!!
If your windows won't open, your fence is falling down, your roof leaks, your steam pipes bang, your toilet can't flush, your house has an odor, and if there is anything else that doesn't work…
This luncheon is for YOU!!
Read all about it at Reclaimed Home
http://reclaimedhome.com
Lunch With Larry Ubell

Chew the fat about common house problems…
Box lunch included

HHT 110

Sec A: Sat, 9 am – 2 pm, April 21st 2012
Sec B: Sat, 9 am – 2 pm, May 5th 2012
5 hours, $65 per session (Lunch included)
http://www.citytechce.org/lunch-with-larry.html

Larry Ubell, WNYC's "Guru of How To" and Chief Inspector of Accurate Building® Inspectors know houses, inside and out. Take a guided tour of houses as an Inspector sees them, with all their flaws and secrets.

Larry points out trouble spots and tell-tale signs of building distress. From slanted floors and mysterious odors to suspicious cracks and leaking windows, you'll learn what to look for, how to fix it, and what never to try yourself. Bring a digital "problem" photo from your house (on a flash drive) and go home with some food for thought; then keep the conversation going over lunch – with Larry.
---
"Dedicated to Quality & Safety in Housing & Construction" ©
Accurate Building Inspectors® 1860 Bath Avenue, Brooklyn, New York 11214-4616
Tel 718-265-8191 :: Toll-Free 1-800-640-8285 :: Fax 718-449-7190
www.AccurateBuilding.com