Services:

Additional Services:

Research:

Related Services:

Resources: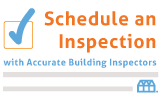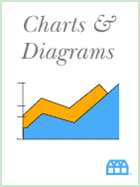 Stair Nomenclature

Diagram

Stair Design & Construction
Accurate Building Inspectors® provides research and expertise on stair safety, design and construction.
Related: Stair & Ramp Safety Paper
Stair Nomenclature Diagram
A visual index of stair design parameters detailing safety standards and optimum construction tolerances.
This stair chart was developed in accordance with state and federal codes, standards and case-law and from nearly fifty years of inspection, observation and study in the design and construction of thousands of stairways. This stair plan demonstrates the sophistication and complexity required in stair safety. ABI often uses this stair diagram to illustrate the comparative advantages of standardized stair design during court appearances to educate parties about how inadequately maintained or poorly designed stairs can contribute to accidents.
PDF Download:

Stair Nomenclature Diagram
Click image for larger view.