Services:

Additional Services:

Research:

Related Services:

Resources: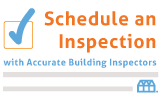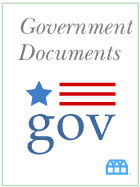 Certificate of Occupancy, NYC

Municiple Research

C of O Documents
Accurate Building Inspectors® provides research expertise relating to local law on home and building construction.
Related: NYC Housing & Building Department Search
Certificate of Occupancy:
Source: City of New York, Department of Buildings - December 2004.

NYC Certificate of Occupancy (PDF 129KB)
FACTSHEET:
The purchase of a home is the biggest investment most people make. To help ensure that you "get what your pay for," the Department of Buildings offers the following tips:
Unless the house was built before 1938, obtain a copy of the Certificate of Occupancy (CO), which describes the legal use and occupancy of a property.
To obtain a copy of a CO, visit the Department's Customer Service Counter in your borough or log on to our website at NYC.gov/buildings where copies of CO's are available for download.
Buildings constructed before 1938 are not required to have a CO.
If your building was constructed before 1938 and there has been no change in use or additions to the property, it may not have a CO.
If proof is required that no CO exists, the Department will provide you with a letter confirming that a CO is not required for the building because it was constructed prior to 1938. If you require proof of the legal use of a building that does not have a CO, you must obtain a "Letter of No Objection" from the Department of Buildings' borough office where the property is located. Applications are available at each borough office. You may need to research existing records of the property filed at the Department and bring any documents such as old property surveys, deeds, water bills, or tax assessments to the borough to prove the longstanding use of the property.
If the seller provides you with a copy of a CO, check to see if it is marked "Final" or "Temporary".
A temporary Certificate of Occupancy (TCO) has an expiration date. That means that while the house is safe for occupancy, this is a temporary approval that is subject to expiration. If you purchase a home that has a TCO, you should consult an attorney and a professional architect or engineer to determine the requirements for obtaining a final CO. Ask your attorney to obtain written assurance and sufficient escrow from the seller/developer that will make sure that the developer actually finishes any outstanding work and gets the permanent CO in a timely manner. This is important!
The TCO or final CO must be stamped "DOB Certified" to confirm it is an authentic Department of Buildings document. However, you can compare an uncertified copy with the copy on the Department's website to ensure the uncertified copy's accuracy.
Take note of any construction that looks new or different from the rest of the house, such as a new bathroom, deck, porch or extra bedroom.
If you think work has been done, check our website at NYC.gov/buildings to see if applications were filed to perform the work and if the work was properly inspected by a Department inspector or a licensed professional. As the new owner, you must legalize any work that was previously done on the property without the proper permits or that was done in violation of the Building Code.
To determine if the house you intend to purchase has any outstanding violations, log onto NYC.gov/buildings and click on the Building Information System (BIS).
Details for some types of violations may be obtained from NYC.gov/buildings. Copies of violations may be obtained from the Department's borough office where the property is located. Boiler and elevator violations may be obtained directly from those units. Borough office addresses and telephone numbers are listed at the end of this brochure. If you purchase a home with outstanding violations, you must correct the illegal conditions even if they were present when you purchased the property. The Department of Buildings insures the safe and lawful use of buildings and properties by enforcing the Building Code and Zoning Resolution. We facilitate development with integrity, efficiency, and professionalism.
Rev 12/04
---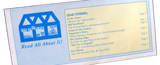 Read the Gotham City Inspector© Newsletter for consumer safety trends in housing and construction.